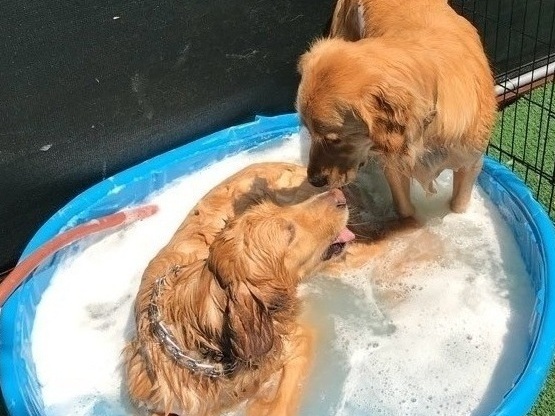 NEW HOURS:

Monday-Friday 6:30AM-7:00PM
Saturday & Sunday 7:30AM-6:00PM
New daycare snack: Pupsicles!
Our Homemade Flavors Are:
Puppy Protein: Banana, Peanut Butter, and Yogurt
Fresh Breath: Choice of Chicken OR Beef Stock Mixed with Parsley, and Mint
Pumpkin: Yogurt, Pumpkin, and Blueberry
Pupsicles are $3 each.
Each and every Tuesday we pick a Paw favorite treat to discount at 10% off. Check us out on social media in hopes we pick your fur babies favorite treat and spoil them.Who knows, maybe they'll find a new treat that'll be even more Pawtastic than the last!
•Italian Herbs
•Banana Carrot
•Harvest Hearts
•Wheat Free Trio
•Sweet Potato
Follow Us On Snapchat: @PawPalsLove for Pictures and Videos of the Pups having a Blast at Daycare!🐾📸😁
Dog Walking is expanding to Orange County,NY
Starting October 1st, Our Dog Walking Services will be expanding to Orange County, NY!!